Zinc Alloys - Zamac And Others
IEQSA has accumulated more than four decades of experience in the production of zinc alloys for the most diverse uses and applications.


For the users of Zinc Zamak (Zamac), for example, we are supplying a complete range of these alloys, as these are defined by the technical norms EN1774 (Europe), ASTM B240-07 (USA) and others.
To handle the variety and complex range of alloys that we produce daily, we count on chemical analysis equipments of the highest precision, reliability and versatility, both through the method of atomic absorption and through atomic emission. No company in Peru has the years of experience accumulated by IEQSA in producing zinc alloys. To dominate the processes of zinc alloys, with the suitable control of their composition and homogeneity, as well as in the precise control of impurities, is the initial step of all our main production activities.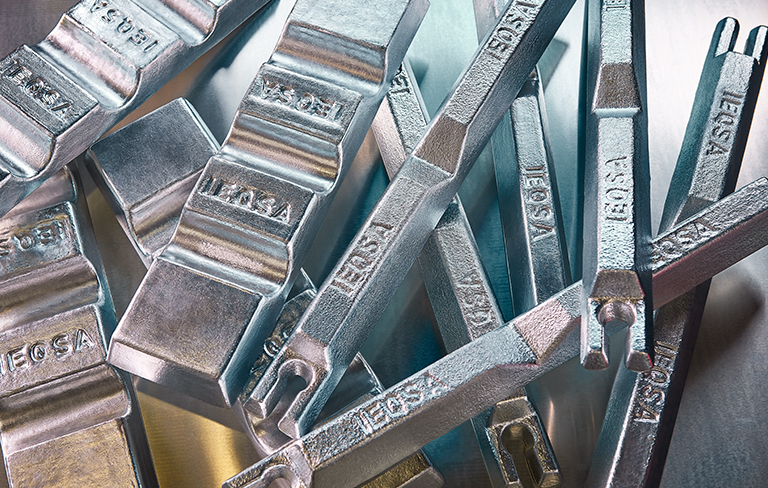 Choose the area of ​​the company with which you want to communicate:
Industrias Electroquímicas S.A.